Illustrations
---
---
Power and Lynch journey to Leon and start walking the St James Way.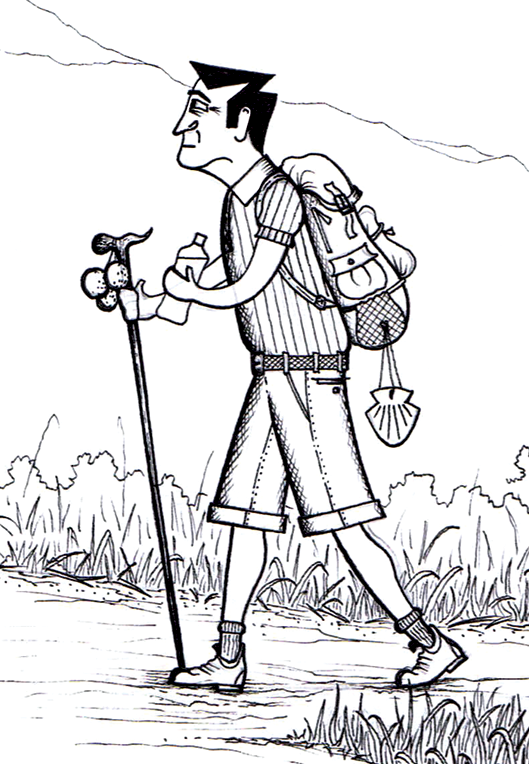 Paul Imrie depicts Lynch as a pilgrim with typical pilgrim's staff and a shell (symbol of St James) hanging from his rucksack.
The El Camino de Santiago (the Way of St James) officlaly begins at Saint Jean Pied de Port, France, extends over 500 miles through four of Spain's 15 regions, ending at the Cathedral of Santiago de Compostela in Galicia.
The Way is often marked by stone markers, some just painted rocks with a yellow arrow on, others are more refined such as this one.
One of the inspirations for a character in the book was Ramon Llull.
Ramon Llull (1232-1316) was a mathematician, polymath, philosopher, logician, writer and mystic from the Mediterranean.
Ramon as translated into the twenty-first century: explaining the Milky Way to Dr Power.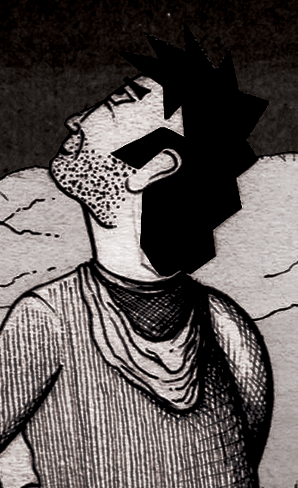 The usual process of walking El Camino is to walk 10 or more miles a day, and to rest at albergues (pilgrim hostels) along the way. At one point Power and Lynch find a local albergue is full and they are offered space to camp in a field.