Paul's illustrations
---
---
Dr Power and Supt.Lynch spend time in the City of Chester discussing the case at a restaurant. There's an in-reference to The Fire of Love
Paul Imrie, the illustrator, designed a special font for The Darkening Sky.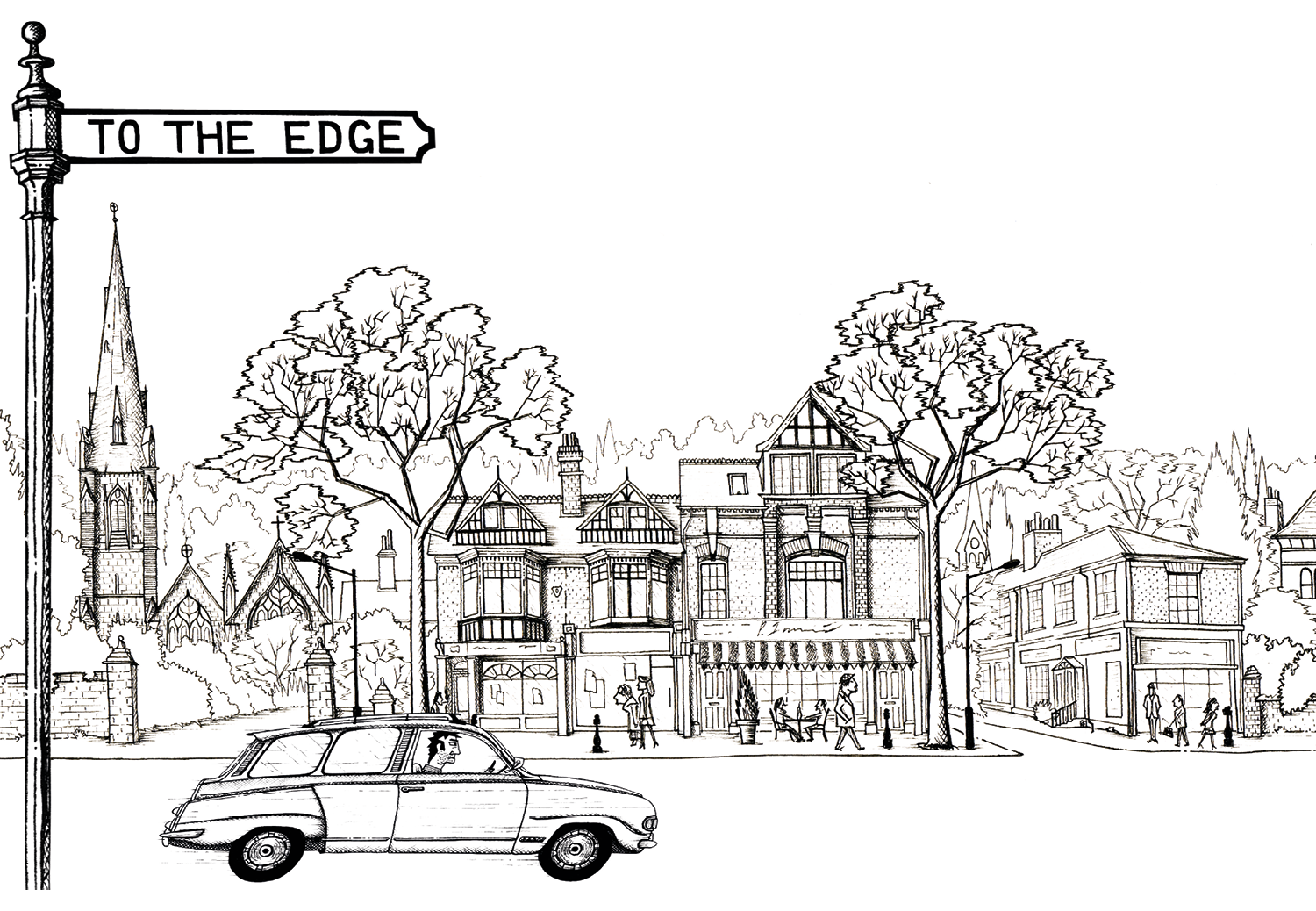 This is our first glimpse of Dr Power within the novel, driving his beloved old Saab through the High Street of Alderley Edge.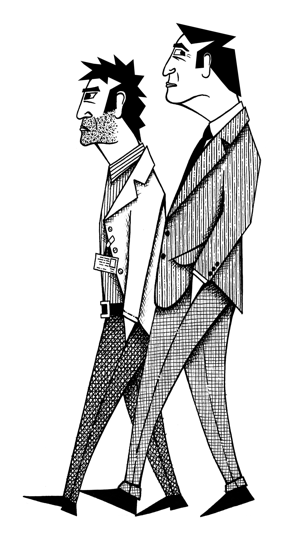 This is the classic illustration of Dr Power and Lynch that features on the back cover of various Dr Power books.
To show the creative process and artistry of Paul, here are three early sketches for alternate versions of the cover.